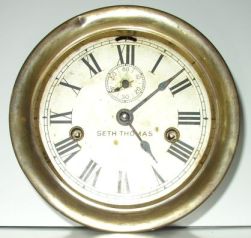 Seth Thomas Clock
This Clock came from the USS SLC CA25
It's Approx. 7" in diameter

I have found a lot of information on Seth Thomas clocks, but not for this one. I would like to find it's "history" if possible. I've written to several Clock collectors for their help and I'm waiting for their reply.